This is a unique amateur astronomical observing site consisting of five observatories, each housing two astronomers and their telescopes.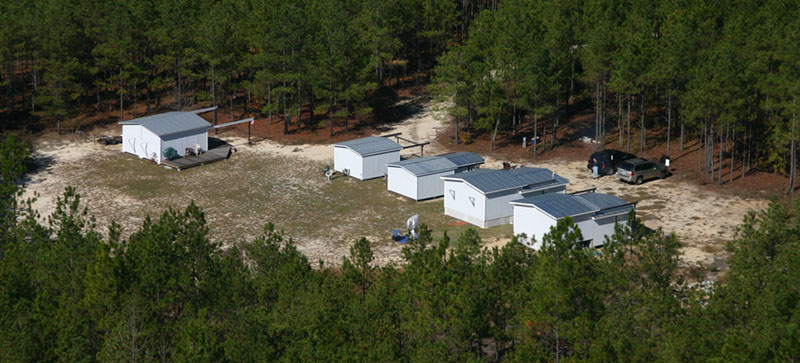 ---
This project is the culmination of a dream of ten members of the Midlands Astronomy Club of South Carolina in a cooperative effort to build a communal dark sky observing and astro-photography site.

Lunn-Peterson Observatory


Hap Griffin's Imaging Infinity Observatory
Observing Session GO/NO GO Status
The MAC-Hunter Site From the Air!